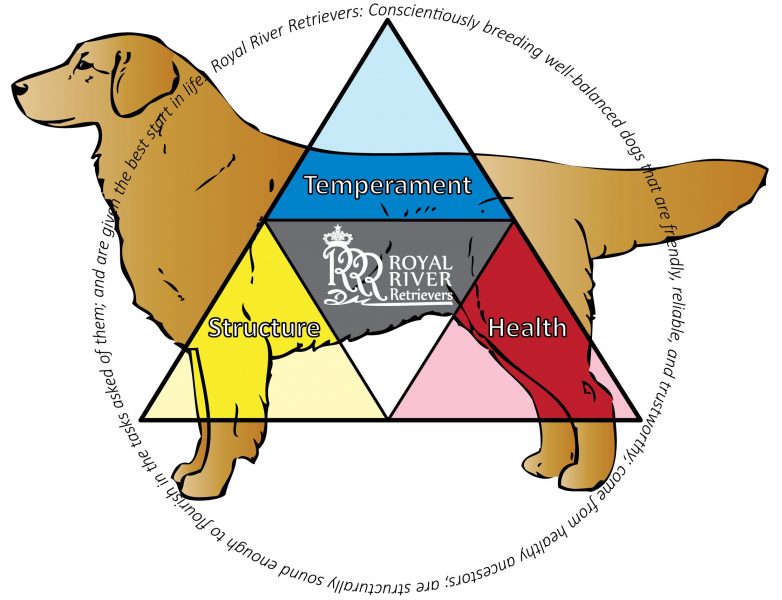 THE WHOLE DOG: I am very selective about who I sell Royal River Retriever puppies to. The majority will go into homes as companions to families, and that makes Temperament one of the three most important traits I breed for.  The other two attributes to round out the "whole dog" would be impeccable Structure and as close to picture perfect Health as possible.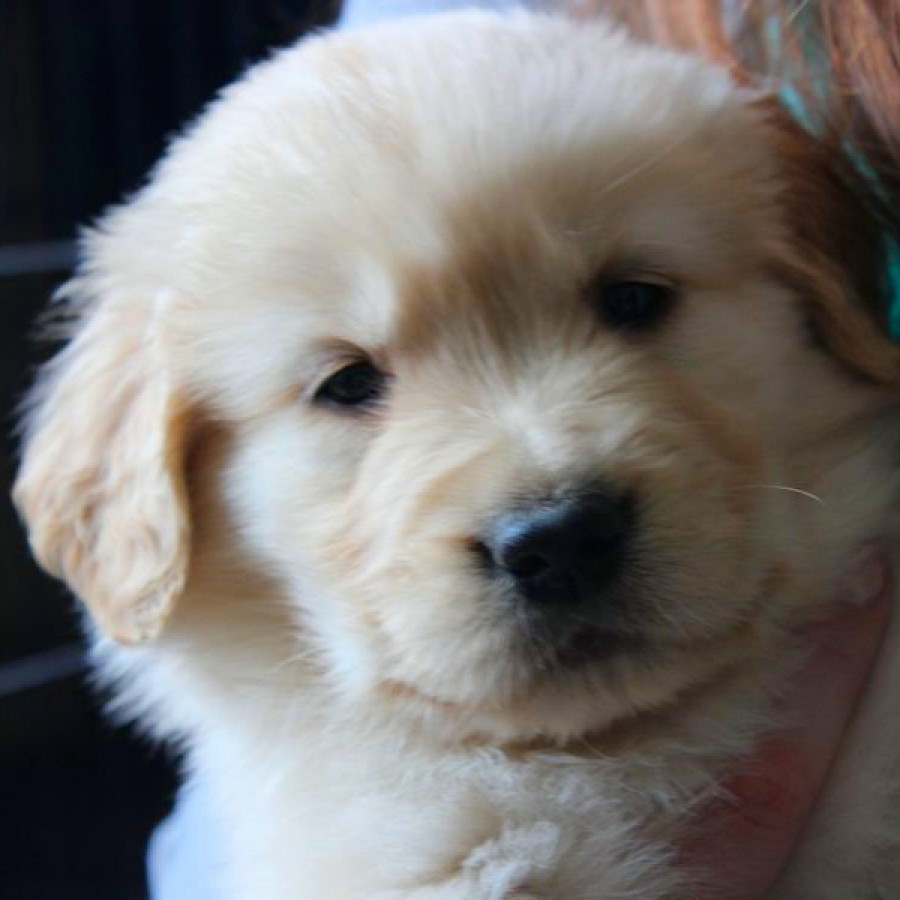 CAREFUL PLANNING: I carefully plan and hand pick puppies from my litters to improve upon my foundation dogs with the goal of creating a well-rounded Golden Retriever with proper temperament, structure, biddability, drive, and health/longevity to compete amongst the best in the ring as well as the field.  The stud dogs I use in my breeding program are some of the best from around the country! They have all the impeccable qualities listed above and are AKC Champions and Grand Champions and have earned hunting, obedience, and therapy dog titles.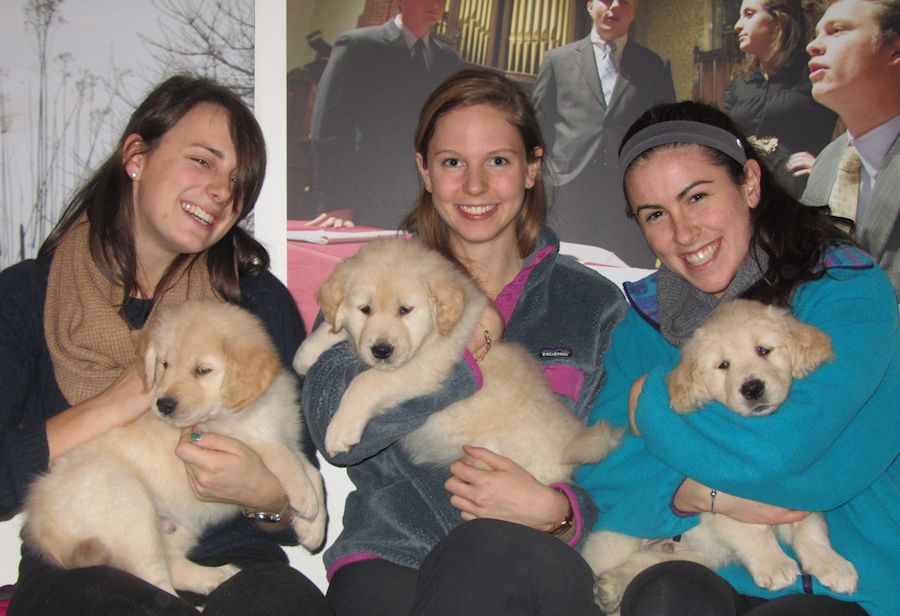 RAISED IN MY HOME: Each of my Golden puppies is raised with proper nutrition, clean environment, proper stimulation and socialization, the start of potty training, and most importantly with lots of love and affection.  They are healthy and up-to-date on all vaccinations and free from intestinal parasites. The majority of my Golden Retriever puppies are sold on AKC Limited Registrations and with spay/neuter contracts.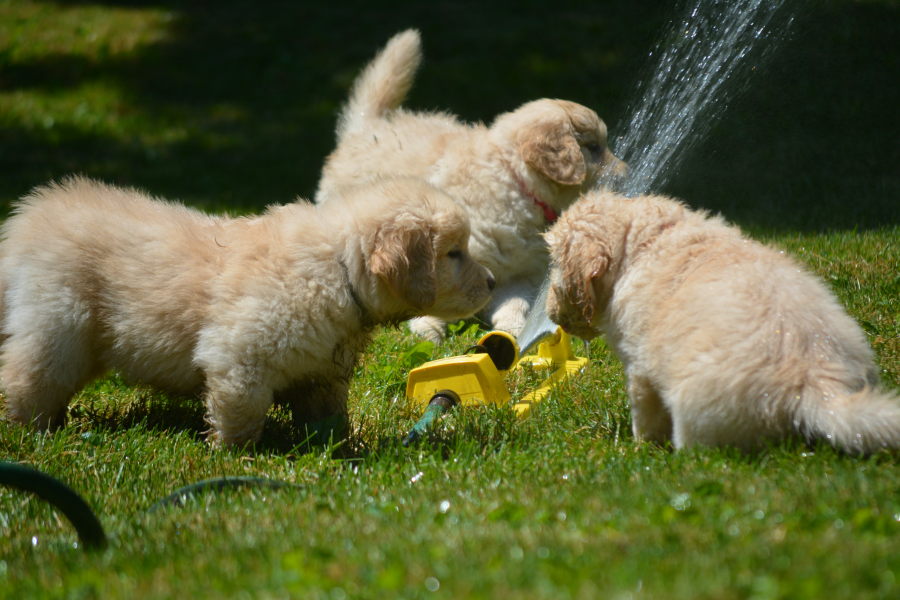 HEALTH: All of my breeding stock and puppies are registered with the AKC (American Kennel Club) and have a CHIC (Canine Health Information Center) number, meaning they have passed their health screenings and are certified through the OFA (Orthopedic Foundation for Animals) at appropriate ages for: Cardiac, Eyes (yearly eye exams), Hips, Elbows, and Thyroid, as well as Optigen DNA-tested clear for prcd-PRA, GR-PRA1, and GR-PRA2 (Progressive Retinal Atrophy), and Ichthyosis. The GRCA (Golden Retriever Club of America) has a lot of great information on the health issues of Golden Retrievers.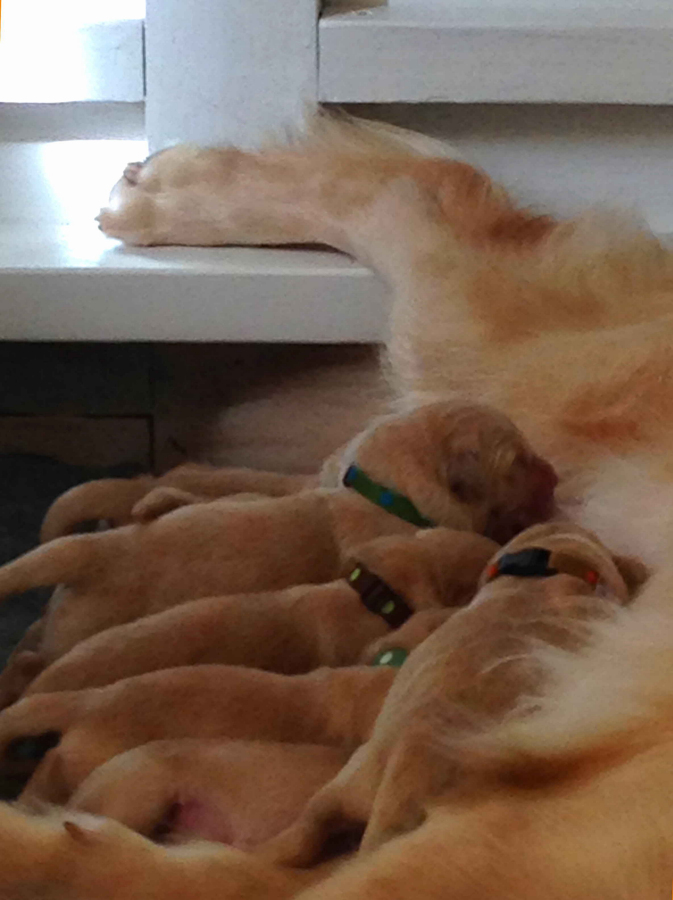 WELL-ROUNDED: I strive to breed among the best Golden Retrievers you can find whether you are looking for a show, obedience, agility, rally, tracking, hunting, and/or therapy companion. Royal River Retrievers from Maine are truly "Man's Best Friend".
Please take a tour through my website and come back often as I am continually adding and updating.  Feel free to contact me at any time.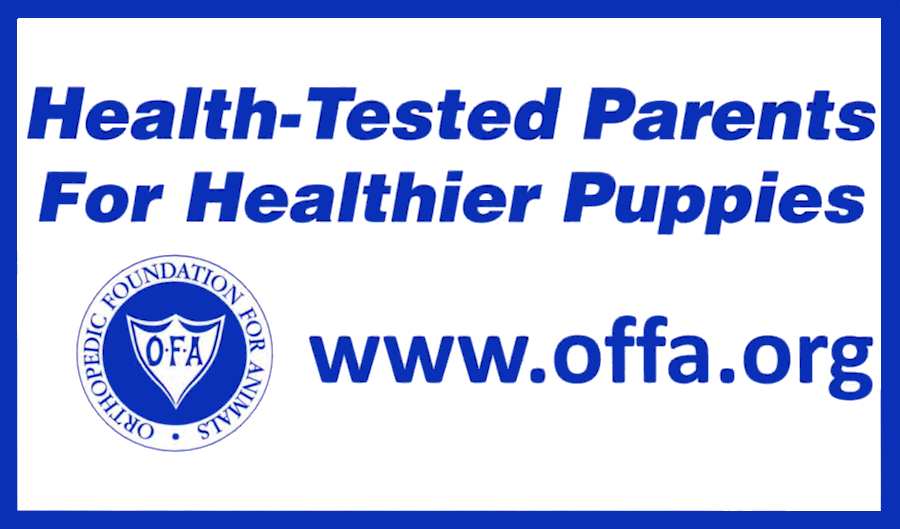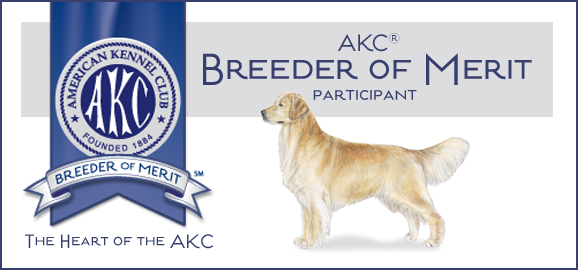 The GRCA provides puppy referral as a convenience to puppy buyers to find out about breeders who are GRCA members and their litters. GRCA takes no responsibility whatsoever for any puppies/dogs that you may acquire through GRCA puppy referral. GRCA is not responsible for any breeder's sale practices and sales contracts, nor will GRCA be involved in any manner in contract disputes between puppy buyers and breeders. Availability of puppies and conditions of sale are at the sole discretion of the individual breeder. Buyers are encouraged to read ACQUIRING A GOLDEN RETRIEVER, as found on the grca.org website, for general information about obtaining a puppy, to take as much time as necessary to locate a reputable breeder from whom they feel comfortable purchasing a puppy, and to investigate breeders and their puppies thoroughly before committing to a purchase. You are not obligated to purchase a puppy from the breeders whose names you obtain from GRCA puppy referral.